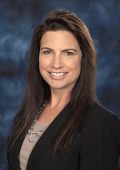 Dr. Julie Coltharp
Dean of Online and Faculty Development
ED.D., University of Arkansas
MED, University of Arkansas
BSBA, University of Arkansas
Dr. Julie Coltharp currently serves as Dean of Online and Faculty Development at OTC. In this role she oversees Online operations, faculty development, and the faculty center.
She comes to OTC from Drury University where she held the positions of Director of eLearning, Associate Director of the College of Continuing Professional Studies, Associate Director of Online Education, and adjunct instructor. She has taught both online and blended courses at the undergraduate and graduate level.
Julie earned an Ed.D. in Workforce Development/Adult Education, a M.Ed. in Vocational Education, and a B.S.B.A. in Marketing Management from the University of Arkansas.
Prior to returning to Missouri, she was the first Director of the Southeastern Conference Academic Consortium (now known as SECU). In this position she developed new academic programs and laid the foundation for academic collaboration among twelve member universities across nine states of the Southeastern Conference (SEC). During her eighteen years of service at the University of Arkansas, she held accounting positions in multiple departments and served as program coordinator for distance education, off-campus classes, and education abroad in the School of Continuing Education and Academic Outreach.
She is a lifelong learner and andragogy advocate. She is passionate about helping students of any age achieve their academic goals. In her free time she enjoys photography, running, reading, music, the woods, and anything involving a river.