Resources to Help You Succeed
Online Faculty Resources
We believe in providing online faculty the skills, training and support that will allow them to deliver exceptional, high-quality courses to OTC's online students. Whether you are a new or current OTC online instructor, or would like to start teaching online for OTC, information provided below will help you connect to training, support, tools, and other support resources. If you have questions, please email OTC Online at online@otc.edu or call (417) 447-8200
New Faculty Information
Instructional Support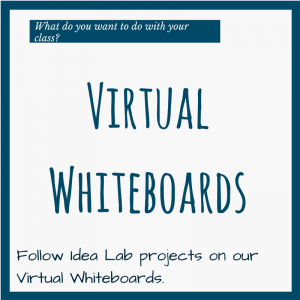 The instruction support staff are here to help you build your dream course. Whether you're wanting an #ExtremeCourseMakeover or you just want to spruce up a few things, stop by the idea lab. We're here to offer support, ideas, and good snacks.
Our support includes new course creation, course enhancements, accessibility support, program development, and assessment design. By collaborating with our instructional designers you'll also be indirectly collaborating with faculty from other departments and disciplines.
Additionally, we offer creative services to faculty and instructors like multimedia, graphics, videos, and gamification or storyline development for instructional purposes.
Our goal is to provide faculty with a collaborative and creative space to explore strategies, tools, and techniques to develop the course of your dreams.
Schedule a collaboration session by calling (417) 447-8200 ask for Jacque and Amy or by email online@otc.edu.
Course Design & Creation
We would love to collaborate with you to create, and deliver rich, engaging, and valuable learning experiences for students.Our instructional design team will collaborate with you on:
Designing for delivery

Developing authentic assessments

Creating engaging learning content

Developing active learning experiences that support learning objectives
We start with a conversation to find out what you want to do with your course. We are here to support you. The entire design process is collaborative. We don't perform tasks for faculty. We work with them to create the course of their dreams. We'll meet you where you are, we focus on your needs, and work at your pace. You are in the driver's seat every step of the way. You set the goals for your course and we find ways to get you to those goals.
Course Enhancements
Our team will work with you to meet the individual needs of your course, your students, and your teaching.
We will provide:
Course layout

Video support

Graphic creation
We can help faculty overcome technology limitations (real or perceived), time commitment, all of the not fun stuff about teaching so that they can focus on sharing their passion for their subject with their students.
Accessibility Support
We also provide accessibility support for faculty. We will check courses using for potential accessibility issues upon request. A report and consultation will also identify and discuss assumptions that could be barriers to learning and help with simple changes.
Additionally, our staff can help with:
Captioning support

Document formatting

Faculty accessibility training
Request an accessibility check online@otc.edu.
OTC Online Forms and Documents